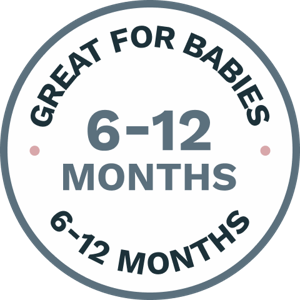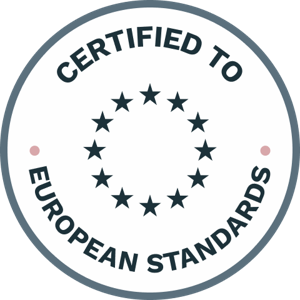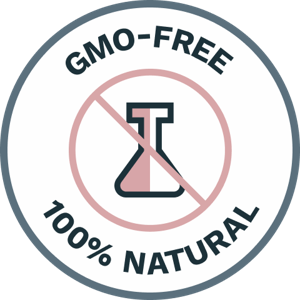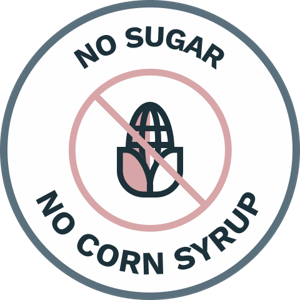 FAST & FREE shipping, get it in 1 - 5 business days.
I agree that this order is being purchased for personal use only.
Why we love it:
Suitable for babies from 6 month to 12 months
No palm oil
100% plant-based
No soy or added sugars
Dairy free and gluten free
Lactose free
800g / 28 oz formula powder
100% Satisfaction Guarantee
If this formula isn't right for your baby, we will work with you to help find the right option for your little one, and give you a store credit to try one box for free.
Perfect for you if:
Your baby is 6-12 months old.
You want a high quality, organic, plant-based formula.
Your baby has sensitivity to milk formulas containing lactose.
Ingredients:
corn* maltodextrins origin EU); vegetable oils coconut * extract , sweet almond *, rapeseed *), hydrolysed rice * proteins 16,5%, corn* starch , EPA/DHA, minerals (calcium phosphate, calcium carbonate, potassium phosphate, potassium chloride , magnesium phosphate, zinc oxide, copper sulphate , iron sulphate , manganese sulphate potassium iodide, sodium selenite ), vitamins (C, PP, B5, E, B2, A, B1, B6, B9, K, B8, D, B12), L Lysine, L Tryptophan
6-Month Expiration
Expiration date guaranteed to be at least 6 months away.
Doctor's Orders
We recommend consulting your pediatrician before use.
Free & Fast Shipping
ALL orders are shipped free.
Product Description
100% vegetable, dairy free, soy free and gluten free, BébéM Follow-on Formula Rice Proteins is a formula based on rice protein hydrolysate and certified organic. It is only suitable for the special feeding of infants who have reached the age of at least 6 months as part of the diversification process. For a better preservation of the nutrients, the manufacturing process is an exclusively cold treatment, totally innovative in the field of instant powders.
Our Guarantee
If this formula isn't right for your baby, we will work with you to help find the right option for your little one, and give you a store credit to try it.
Our top priority is to help you find the best formula for your little one.
Wash hands and sterilize all equipment. Bring 1 liter of water to a rolling boil to ensure there aren't any contaminants. Leave to cool for no more than 30 minutes.
Check the feeding chart and pour the appropriate water volume into a sterilized bottle and add the corresponding amount of formula using the scoop provided.
Add the sterilized cap to the bottle and shake until all the powder has completely dissolved.
Cool the bottle in the refrigerator until it's around body temperature (98.6°F). Test on your forearm to make sure it's not too hot. Feed immediately.
Important Feeding Information:
Only use the scoop provided in the pack.
Do not make feeds weaker or stronger than indicated by adding extra water/scoops, and do not add anything else to milk feeds.
For hygiene, always freshly prepare feeds and do not prepare in advance. Use feeds immediately, and discard leftovers at the end of the feed.
Bottles at room temperature should be used within 2 hours. Bottles in a cooler with ice or a cold pack should be used within 4 hours. Bottles in the fridge should be used within 24 hours.
Do not heat feeds in a microwave as hot spots may occur which could cause scalding.
All opened formula should be used within 21 days. All sealed formula should be used by the expiration date on the box.
| Age | Amount of Water (ml) | Scoops | Ready-made Formula (ml) | Meals per Day |
| --- | --- | --- | --- | --- |
| 1-2 weeks | Please consult with your doctor | | | |
| 3-4 weeks | 90 | 3 | 100 | 5-7 |
| 5-8 weeks | 120 | 4 | 135 | 5-6 |
| 3-4 months | 150 | 5 | 170 | 5 |
| 5-6 months | 180 | 6 | 200 | 4-5 |
| 6+ months | 210 | 7 | 235 | 4 |
Nutrition Facts (per 100 ml, ~3.38 oz/3 oz prepared)
Energy 65 kcal
Total Fat 3.17 g

Saturates 1.44 g
Of which eico sapentaenoic acid ( EPA ) 0.54 mg
Of which doco sahexaenoic acid ( DHA ) 14.57 mg
Of which a-Linoleic acid ( ALA ) 59 mg
Of which Linoleic Acid ( LA ) 367 mg

Total Carbs 7.19 g

Of which sugars 0.51 g
Of which starch at (19%) 1.33 g

Fibre 0.35 g
Protein 2.15g

Of which hydrolyzed rice at ( 16.5 % ) 1.8 g

Minerals

Sodium 13.14 mg
Potassium 89 mg
Chloride 65 mg
Calcium 52 mg
Phosphorus 38.36 mg
Calcium/Phosphorus ratio 1.34
Magnesium 8.83 mg
Iron 0.68 mg
Zinc 0.79 mg
Manganese 63 μg
Copper 42 μg
Iodine 10 μg
Selenium 1.52 μg
Fluoride < 65 μg

Vitamins

Vitamin A 75 µg
Vitamin D 1.5 µg
Vitamin E 0.93 mg
Vitamin K 8.80 µg
Vitamin C 16 mg
Vitamin B1 58 µg
Vitamin B2 88 µg
Vitamin B6 54 µg
Vitamin B12 0.17 µg
Niacin 572 µg
Folic Acid 14 μg
Pantothenic Acid 341 µg
Biotin 2.48 µg
About BebeM
BébéM was designed in France in partnership with experts in infant nutrition, after more than 20 years of experience and research. While milk protein and lactose are not always well tolerated by babies, at BébéM we have decided to create an infant range without milk, soy or gluten to meet the expectations of all babies, even the most sensitive.
BébéM is a new and totally innovative range of baby foods.
Awarded the Gold Trophy for innovation at its launch, its products contain no milk or soy and are elaborated with organic rice proteins, by a patented low temperature manufacturing process.
It is important to bear in mind that BébéM's infant formulas may differ from other standardized infant preparations.