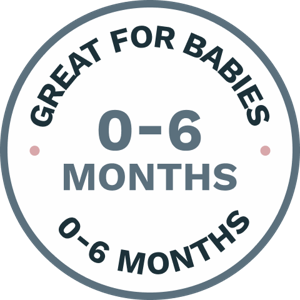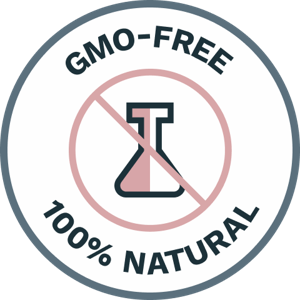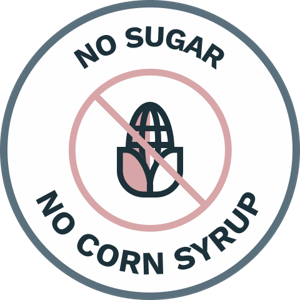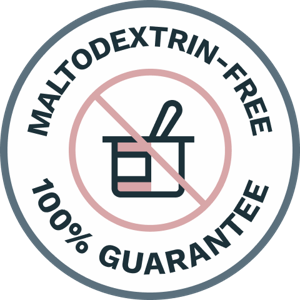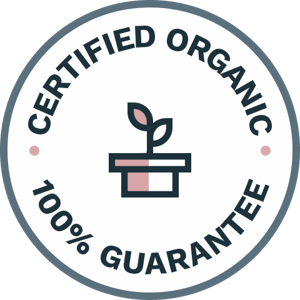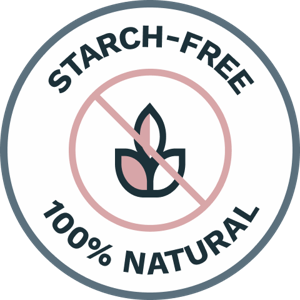 FAST & FREE shipping, get it in 1 - 5 business days.
I agree that this order is being purchased for personal use only.
Why we love it:
Good for newborns up until 6 months
Only whole milk is used, meaning there are organic prebiotics
No palm oil as coconut oil is used
Suitable for vegetarians
No soy, added sugars, wheat, maltodextrin, or synthetic preservatives
Lactose is the main carbohydrate
Omega-3 and 6 LCPs (DHA and ARA) for brain development without hexane extraction from fish)
800g / 28.22 ox of formula powder
100% Satisfaction Guarantee
If this formula isn't right for your baby, we will work with you to help find the right option for your little one, and give you a store credit to try one box for free.
Perfect for you if:
Your baby is 0-6 months old.
You're looking for a vegetarian-friendly formula
You want an organic whole milk recipe.
You want a palm oil free and soy oil free formula.
Ingredients:
Organic Whole Milk, Organic Demineralized Milk Whey Protein Powder, Organic Skim Milk, Organic Vegetable Oils (Sunflower, Coconut, Rapeseed), Organic Galacto-Oligosaccharides (From Milk), Calcium Citrate, Sodium Citrate, Potassium Chloride, Calcium Lactate, Magnesium Chloride, Docosahexaenoic Acid, Arachidonic Acid, Vitamin C, Potassium Hydroxide, Choline Bitartrate, Inositol, Taurine, Nucleotides (Cytidine-5'-Monophosphate, Disodium Uridine-5'-Monophosphate, Adenosine-5'-Monophosphate, Disodium Inosine-5'Monophosphate, Disodium Guanosine-5' Monophosphate), Iron Pyrophosphate, Zinc Sulfate, Vitamin E, Niacin, Pantothenic Acid, Copper Sulfate, Thiamin, Riboflavin, Vitamin A, Vitamin B6, Manganese Sulfate, Folic Acid, Potassium Iodide, Sodium Selenite, Vitamin K, Vitamin D3, Biotin, Vitamin B12.
6-Month Expiration
Expiration date guaranteed to be at least 6 months away.
Doctor's Orders
We recommend consulting your pediatrician before use.
Free & Fast Shipping
ALL orders are shipped free.
Product Description
Kendamil infant formula is balanced nutrition that can be used alone or as a delicious companion to breastfeeding from birth.
This classic baby formula's main ingredient is full-fat cow's milk, which nourishes and supports infants with a naturally creamy taste and reduced levels of vegetable oils.
It also means Kendamil includes naturally occurring MFGM (Milk Fat Globule Membrane).
Kendamil Classic is a Certified Vegetarian with Omega 3 from marine algae and avoids animal rennet in all production processes.
This 100% British baby formula does not contain palm oil, fish oil, or other cheap additives.
Our Guarantee
If this formula isn't right for your baby, we will work with you to help find the right option for your little one, and give you a store credit to try it.
Our top priority is to help you find the best formula for your little one.
Wash hands and sterilize all equipment. Bring 1 liter of water to a rolling boil to ensure there aren't any contaminants. Leave to cool for no more than 30 minutes.
Check the feeding chart and pour the appropriate water volume into a sterilized bottle and add the corresponding amount of formula using the scoop provided.
Add the sterilized cap to the bottle and shake until all the powder has completely dissolved.
Cool the bottle in the refrigerator until it's around body temperature (98.6°F). Test on your forearm to make sure it's not too hot. Feed immediately.
Important Feeding Information:
Only use the scoop provided in the pack.
Do not make feeds weaker or stronger than indicated by adding extra water/scoops, and do not add anything else to milk feeds.
For hygiene, always freshly prepare feeds and do not prepare in advance. Use feeds immediately, and discard leftovers at the end of the feed.
Bottles at room temperature should be used within 2 hours. Bottles in a cooler with ice or a cold pack should be used within 4 hours. Bottles in the fridge should be used within 24 hours.
Do not heat feeds in a microwave as hot spots may occur which could cause scalding.
All opened formula should be used within 21 days. All sealed formula should be used by the expiration date on the box.
| Age | Amount of Water (ml) | Scoops | Ready-made Formula (ml) | Meals per Day |
| --- | --- | --- | --- | --- |
| 1-2 weeks | Please consult with your doctor | | | |
| 3-4 weeks | 90 | 3 | 100 | 5-7 |
| 5-8 weeks | 120 | 4 | 135 | 5-6 |
| 3-4 months | 150 | 5 | 170 | 5 |
| 5-6 months | 180 | 6 | 200 | 4-5 |
| 6+ months | 210 | 7 | 235 | 4 |
Nutrition Facts (per 100 ml, ~3.38 oz/3 oz prepared)
Energy 66 kcal
Total Fat 3.5 g

Saturates 1.2 g
Unsaturates 2.3 g

Total Carbs 7 g

Sugars 6.7 g
Lactose 6.5 g

Fiber 0.23 g

Galacto-oligosaccharides 0.22 g
3'GL 0.01 g

Protein 1.4

Whey protein 0.8 g
Casein protein 0.6 g

Vitamin A 50 µg RE
Vitamin D3 1.3 µg
Vitamin E 1.4 mg-α-TE
Vitamin K 3.6 μg
Vitamin C 9 mg
Thiamin 0.06 mg
Riboflavin 0.18 mg
Niacin 0.6 mg
Vitamin B6 0.05 mg
Folate (DFE) 19.3 μg
Vitamin B12 0.16 μg
Pantothenic Acid 0.49 mg
Biotin 1.8 μg
Sodium 24.5 mg
Potassium 67 mg
Chloride 49.6 mg
Calcium 45.2 mg
Phosphorus 23.8 mg
Magnesium 6.4 mg
Iron 0.7 mg
Zinc 0.5 mg
Copper 0.052 mg
Iodine 12.3 μg
Selenium 2.3 µg
Manganese 9 μg
Fluoride <0.015 mg
Taurine 5.8 mg
Choline 20 mg
Inositol 11.6 mg
L-Carnitine 0.9 mg
Nucleotides 2.8 mg
α-Linolenic Acid (ALA) 55.5 mg
Docosahexaenoic Acid (DHA) 16.7 mg
Linoleic Acid (LA) 582 mg
Arachidonic Acid (ARA) 16.7 mg
About Kendamil
Produced in the UK, Kendamil has over 58 years of experience in providing the highest quality, organic baby formula you can get.
It is the only goat milk formula produced in the UK to boot; every formula they produce is full of a wide range of minerals and vitamins with full cream nutrients, be it based on cow's milk or goat's milk.