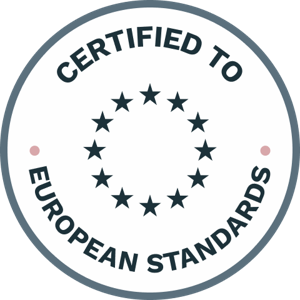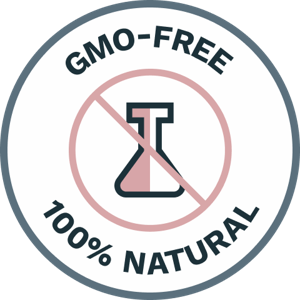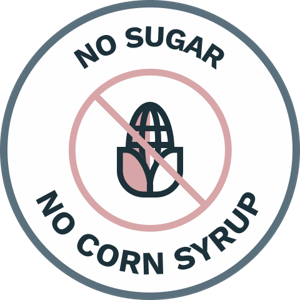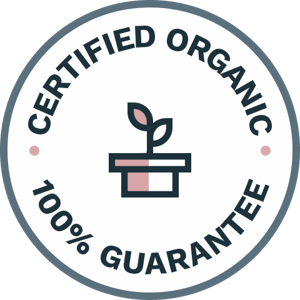 FAST & FREE shipping, get it in 1 - 5 business days.
I agree that this order is being purchased for personal use only.
Why we love it:
It is suitable for babies aged 12+ months
Contains organic skim milk
Doesn't have GMOs, gluten, soy, maltodextrin
Contains prebiotics, probiotics, DHA, ARA, vitamins, and nutrients
No synthetic preservatives
Shelf-stable
Has organic lactic acid bacteria
Essential vitamins, prebiotics, probiotics, omega-3 and omega 6
600g of formula powder, which produces 150 fl oz
100% Satisfaction Guarantee
If this formula isn't right for your baby, we will work with you to help find the right option for your little one, and give you a store credit to try one box for free.
Perfect for you if:
You want a formula with prebiotics and probiotics.
You want a nutritionally complete formula.
You want a high-quality, organic, lactose-based formula.
Ingredients:
Skimmed milk, vegetable oils (palm oil, rapeseed oil, sunflower oil), lactose, starch, whey product, Galacto-Oligosaccharides From lactose, Fish Oil, calcium carbonate, emulsifier lecithins, potassium chloride, Calcium Orthophosphates, Sodium Chloride, Magnesium Carbonate, L-tryptophan, Vitamin C, Iron Sulfate, L-Cystine, Natural Lactic Acid Culture (Lactobacillus fermentum hereditum), Vitamin E, Niacin, Zinc Oxide, Pantothenic Acid, Copper Sulfate, Vitamin A, Vitamin B6, Vitamin B1, Potassium Iodate, Folic Acid, Sodium Selenate, Vitamin K, Vitamin D, Manganese Sulfate, Biotin
6-Month Expiration
Expiration date guaranteed to be at least 6 months away.
Doctor's Orders
We recommend consulting your pediatrician before use.
Free & Fast Shipping
ALL orders are shipped free.
Product Description
The HiPP German Stage 3 combiotic infant formula can be consumed from 10 months and is freshly made so it is rich and replicates breast milk for texture and taste.
Just like the previous stages, it contains vitamins, A, C, and D alongside ARA, and DHA. All EU strict criteria have been met through this formula is ideal for babies closer to toddlerhood.
It is also allergen-friendly and helps provide a safer choice for parents to choose from when deciding on the formula.
Our Guarantee
If this formula isn't right for your baby, we will work with you to help find the right option for your little one, and give you a store credit to try it.
Our top priority is to help you find the best formula for your little one.
Wash hands and sterilize all equipment. Bring 1 liter of water to a rolling boil to ensure there aren't any contaminants. Leave to cool for no more than 30 minutes.
Check the feeding chart and pour the appropriate water volume into a sterilized bottle and add the corresponding amount of formula using the scoop provided.
Add the sterilized cap to the bottle and shake until all the powder has completely dissolved.
Cool the bottle in the refrigerator until it's around body temperature (98.6°F). Test on your forearm to make sure it's not too hot. Feed immediately.
Important Feeding Information:
Only use the scoop provided in the pack.
Do not make feeds weaker or stronger than indicated by adding extra water/scoops, and do not add anything else to milk feeds.
For hygiene, always freshly prepare feeds and do not prepare in advance. Use feeds immediately, and discard leftovers at the end of the feed.
Bottles at room temperature should be used within 2 hours. Bottles in a cooler with ice or a cold pack should be used within 4 hours. Bottles in the fridge should be used within 24 hours.
Do not heat feeds in a microwave as hot spots may occur which could cause scalding.
All opened formula should be used within 21 days. All sealed formula should be used by the expiration date on the box.
| Age | Amount of Water (ml) | Scoops | Ready-made Formula (ml) | Meals per Day |
| --- | --- | --- | --- | --- |
| 1-2 weeks | Please consult with your doctor | | | |
| 3-4 weeks | 90 | 3 | 100 | 5-7 |
| 5-8 weeks | 120 | 4 | 135 | 5-6 |
| 3-4 months | 150 | 5 | 170 | 5 |
| 5-6 months | 180 | 6 | 200 | 4-5 |
| 6+ months | 210 | 7 | 235 | 4 |
NUTRITION FACTS (PER 100 ML, ~3.38 OZ/3 OZ PREPARED)
Energy 285/68kJ/Kcal
Fat 3,7g
Saturated fatty acids
1.6g
Monosaturated fatty acids
1.6g
Polyunsaturated fatty acids
0.5g
A-linoleic acid (omega 3)
0.06g
DHA
13.6mg
Linoleic acid (omega 6)
0.42g
Carbohydrates 7,1g
Sugar
5.7g
Lactose
5.7g
Fiber of which 0,4g
Galactooligosaccharides
0.4g
Starch 1.4g
Protein 1.4g
Minerals
Sodium
20mg
Potassium
84mg
Chloride
52mg
Calcium
70mg
Phosphorus
40mg
Magnesium
6.3mg
Trace Elements
Iron
1mg
Zinc
0.5mg
Copper
0.054mg
Manganese
0.007mg
Flouride
<0.010mg
Selenium
3.9mcg
Iodine
15mcg
Vitamins
Vitamin A
56mcg
Vitamin D
1.6mcg
Vitamin E
0.8mg
Vitamin K
3.1mcg
Vitamin C
10mg
Vitamin B1 (thiamine)
0.037mg
Vitamin B2 (riboflavine)
0.14mg
Niacin
0.53mg
Vitamin B6
0.042mg
Folic Acid
10mcg
Vitamin B12
0.1mcg
Biotin
1.6mcg
About HiPP Organic
HiPP is a world-respected brand and most of their formulas have only organic ingredients, save for specialties ones with hydrolyzed proteins that help digestion. They are manufactured and packaged in Germany and are designed to replicate the taste and smell of breast milk.
Unlike most US formulas, HiPP contains nodded sugars, glucose syrup, corn syrup, or sucrose.
Guaranteed Free of Harmful Substances