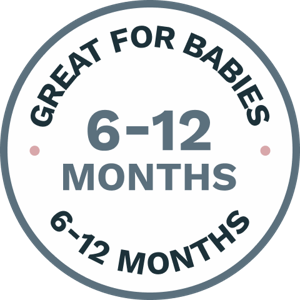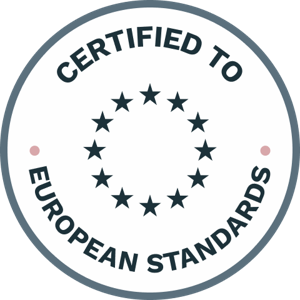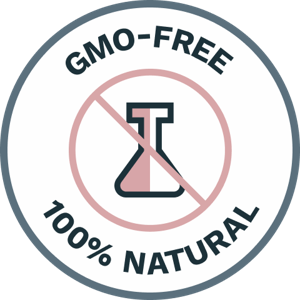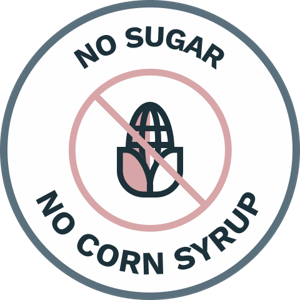 FAST & FREE shipping, get it in 1 - 5 business days.
I agree that this order is being purchased for personal use only.
Why we love it:
Good follow-on stage for babies aged 6-12 months
No palm oil or coconut oil
Whole organic goat milk is the main carbohydrate
GOS, a probiotic, has been added for bowel health
800g / 28 oz formula powder
100% Satisfaction Guarantee
If this formula isn't right for your baby, we will work with you to help find the right option for your little one, and give you a store credit to try one box for free.
Perfect for you if:
Your baby is 6-12 months old.
You want a high quality, organic, lactose-based formula.
Your baby has sensitivity to cow milk formulas.
Ingredients:
ORGANIC whole goat milk powder; ORGANIC lactose (milk); ORGANIC vegetable oils (ORGANIC sunflower oil, ORGANIC rapeseed oil); ORGANIC galacto-oligosaccharides (GOS) (milk); docosahexaenoic acid rich oil (DHA) (fish); arachidonic acid rich oil (AA); MINERALS (calcium carbonate, sodium citrate, magnesium chloride, sodium chloride, ferrous lactate, zinc sulphate, copper sulphate, manganese sulphate, potassium iodide, sodium selenite); VITAMINS (ascorbic acid, dl-alpha-tocopheryl acetate, cholecalciferol, retinol acetate, niacinamide, calcium-d-pantothenate, thiamine hydrochloride, pyridoxine hydrochloride, folic acid, riboflavin, phytomenadione, biotin, cobalamine); l-choline bitartrate; l-cystine; l-tryptophan; l-tyrosine; inositol; l-carnitine l-tartrate.
6-Month Expiration
Expiration date guaranteed to be at least 6 months away.
Doctor's Orders
We recommend consulting your pediatrician before use.
Free & Fast Shipping
ALL orders are shipped free.
Product Description
While babies will be introduced to food at this stage, adding a supplementary formula will make sure they get all the nutrients they need rather than accidentally missing out. Unlike many US formula brands, Jovie has recognized that babies need different nutrients at different stages of their development - which is why they have introduced formulas in stages.
The grass-fed goats only produce A2 protein milk which is very similar to human breast milk -  and the closest the formula is to replicating breast milk, the better it is for your baby.
Our Guarantee
If this formula isn't right for your baby, we will work with you to help find the right option for your little one, and give you a store credit to try it.
Our top priority is to help you find the best formula for your little one.
Wash hands and sterilize all equipment. Bring 1 liter of water to a rolling boil to ensure there aren't any contaminants. Leave to cool for no more than 30 minutes.
Check the feeding chart and pour the appropriate water volume into a sterilized bottle and add the corresponding amount of formula using the scoop provided.
Add the sterilized cap to the bottle and shake until all the powder has completely dissolved.
Cool the bottle in the refrigerator until it's around body temperature (98.6°F). Test on your forearm to make sure it's not too hot. Feed immediately.
Important Feeding Information:
Only use the scoop provided in the pack.
Do not make feeds weaker or stronger than indicated by adding extra water/scoops, and do not add anything else to milk feeds.
For hygiene, always freshly prepare feeds and do not prepare in advance. Use feeds immediately, and discard leftovers at the end of the feed.
Bottles at room temperature should be used within 2 hours. Bottles in a cooler with ice or a cold pack should be used within 4 hours. Bottles in the fridge should be used within 24 hours.
Do not heat feeds in a microwave as hot spots may occur which could cause scalding.
All opened formula should be used within 21 days. All sealed formula should be used by the expiration date on the box.
| Age | Amount of Water (ml) | Scoops | Ready-made Formula (ml) | Meals per Day |
| --- | --- | --- | --- | --- |
| 1-2 weeks | Please consult with your doctor | | | |
| 3-4 weeks | 90 | 3 | 100 | 5-7 |
| 5-8 weeks | 120 | 4 | 135 | 5-6 |
| 3-4 months | 150 | 5 | 170 | 5 |
| 5-6 months | 180 | 6 | 200 | 4-5 |
| 6+ months | 210 | 7 | 235 | 4 |
NUTRITION FACTS (PER 100 ML, ~3.38 OZ/3 OZ PREPARED)
Energy 65 kcal
Fat 3.4 g

of which saturated fatty acids 1.2 g
of which mono-unsaturated fatty acids 1.6 g
of which poly-unsaturated fatty acids 0.6 g
linoleic acid 480 mg
α-linolenic acid 49 mg
arachidonic acid (AA) 7 mg
docosahexaenoic acid (DHA) 14 mg

Carbohydrates 7.1 g
Lactose 6.8 g
Dietary Fibre (GOS) 0.4 g
Protein 1.4 g
Vitamins
Vitamin A 50 µg-RE
Vitamin D3 1.5 µg
Vitamin E 1.4 µg α-TE
Vitamin K1 3.3 µg
Vitamin B1 49 µg
Vitamin B2 80 µg
Vitamin B3 0.33 mg
Vitamin B6 36 µg
Folate 11 µg-DFE
Pantothenic acid 0.3 mg
Vitamin B12 0.2 µg
Biotin 1.8 µg
Vitamin C 15 mg
Minerals
Sodium 18 mg
Potassium 78 mg
Chloride 75 mg
Calcium 63 mg
Phosphorus 39 mg
Magnesium 5.8 mg
Iron 0.9 mg
Iodine 13 µg
Zinc 0.4 mg
Manganese 5.6 µg
Selenium 2.3 µg
Copper 44 µg
Fluoride <6.6 µg
Other
Choline 19 mg
Inositol 3.6 mg
L-carnitine 1.2 mg
About Jovie
Jovie provides unique, organic formulas that are both palm oil and coconut oil-free while packing in all of the best organic ingredients to ensure they produce the best products for your little one. Their ingredient list contains full cream milk and goat milk helps to aid little ones with digestion.
Jovie ensures AA (arachidonic acid) which is an unsaturated omega-6 fatty acid, is a priority when mixed with DHA. The brand has a fantastic team of experts and parents that strive to produce the best organic goat milk formulas.