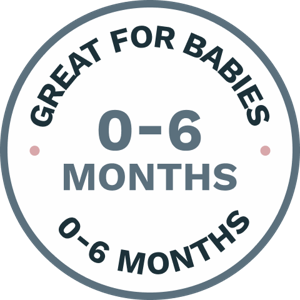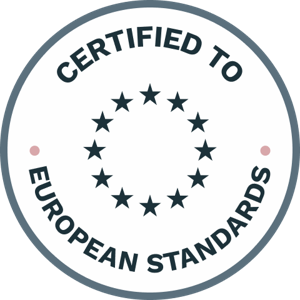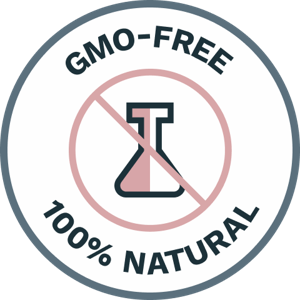 FAST & FREE shipping, get it in 1 - 5 business days.
I agree that this order is being purchased for personal use only.
Why we love it:
Althéra is safe and well tolerated by infants with established cow milk protein allergy
99% of whey protein
LC-PUFA (DHA *: ARA ** - quota 1: 1)
With updated levels of calcium and vitamin D to also meet the needs of slightly older children
Suitable for children with cow's milk allergy and / or soy protein allergy.
100% Satisfaction Guarantee
If this formula isn't right for your baby, we will work with you to help find the right option for your little one, and give you a store credit to try one box for free.
Perfect for you if:
Your baby is 0-6 months old.
You want a nutritionally complete formula.
Ingredients:
Lactose (Milk) , Maltodextrin, Vegetable Oils (Palm, Rapeseed, Coconut, Sunflower), Enzymatically Hydrolysed Whey Protein (Milk) , Minerals (Calcium Glycerophosphate, Magnesium Chloride, Calcium Chloride, Potassium Phosphate, Sodium Phosphate, Calcium Phosphate, Potassium Chloride, Potassium Citrate, Ferrous Sulphate, Zinc Sulphate, Copper Sulphate, Potassium Iodide, Sodium Selenate, Sodium Chloride), Emulsifier (E472c), Vitamins (C, E, Niacin, Pantothenic Acid, B2, A, B1, B6, K1, Folic Acid, D3, B12, Biotin), Crypthecodinium Cohii Oil (DHA), Mortierella Alpina Oil (ARA), Choline Bitartrate, Taurine, L-Histidine, Myo Inositol, L-Carnitine.
6-Month Expiration
Expiration date guaranteed to be at least 6 months away.
Doctor's Orders
We recommend consulting your pediatrician before use.
Free & Fast Shipping
ALL orders are shipped free.
Product Description
Althéra is a hypoallergenic specialty diet specially adapted to children with cow's milk protein allergy and / or soy protein allergy. Althéra is nutritionally complete and can be used as the only diet for children 0-6 months where breastfeeding is not possible. From 6 months on, Althéra can be supplemented with another dairy-free diet.
Important notice:
Breastfeeding is best for babies. SMA® Althéra® must only be used under strict medical supervision and after full consideration of the feeding options available, including breastfeeding. The advice of a doctor, midwife, health visitor, public health nurse, dietitian or pharmacist on the need for and proper method of use of infant milks and on all matters of infant feeding should be sought. Good maternal nutrition is important for the preparation and maintenance of breastfeeding. Introducing partial bottle-feeding may have a negative effect on breastfeeding and reversing a decision not to breastfeed is difficult. Social and financial implications should be considered when selecting a method of infant feeding. Infant milk should always be prepared and used as directed. Inappropriate foods or feeding methods, or improper use of infant formula, may present a health hazard.
Our Guarantee
If this formula isn't right for your baby, we will work with you to help find the right option for your little one, and give you a store credit to try it.
Our top priority is to help you find the best formula for your little one.
Wash hands and sterilize all equipment. Bring 1 liter of water to a rolling boil to ensure there aren't any contaminants. Leave to cool for no more than 30 minutes.
Check the feeding chart and pour the appropriate water volume into a sterilized bottle and add the corresponding amount of formula using the scoop provided.
Add the sterilized cap to the bottle and shake until all the powder has completely dissolved.
Cool the bottle in the refrigerator until it's around body temperature (98.6°F). Test on your forearm to make sure it's not too hot. Feed immediately.
Important Feeding Information:
Only use the scoop provided in the pack.
Do not make feeds weaker or stronger than indicated by adding extra water/scoops, and do not add anything else to milk feeds.
For hygiene, always freshly prepare feeds and do not prepare in advance. Use feeds immediately, and discard leftovers at the end of the feed.
Bottles at room temperature should be used within 2 hours. Bottles in a cooler with ice or a cold pack should be used within 4 hours. Bottles in the fridge should be used within 24 hours.
Do not heat feeds in a microwave as hot spots may occur which could cause scalding.
All opened formula should be used within 21 days. All sealed formula should be used by the expiration date on the box.
| Age | Amount of Water (ml) | Scoops | Ready-made Formula (ml) | Meals per Day |
| --- | --- | --- | --- | --- |
| 1-2 weeks | Please consult with your doctor | | | |
| 3-4 weeks | 90 | 3 | 100 | 5-7 |
| 5-8 weeks | 120 | 4 | 135 | 5-6 |
| 3-4 months | 150 | 5 | 170 | 5 |
| 5-6 months | 180 | 6 | 200 | 4-5 |
| 6+ months | 210 | 7 | 235 | 4 |
Nutrition Facts (per 100 ml, ~3.38 oz/3 oz prepared)
Energy 280 kj / 67 kcal
Fat 7,3 g

- there of saturated fat 4g
Carbohydrates 8,1 g
Fibers 0 g
Protein 1,6 g
Salt 0,06 g
About Nestle
The world has changed a lot since Henri Nestlé and the Page brothers laid the foundations of our company in 1866. Yet our mission to improve lives remains the same.
Today, we're drawing on over 150 years of expertise to enhance quality of life for everyone. Not just now but for generations to come. We want to create more enjoyment. To bring better health. To make good nutrition accessible and affordable. And we want to do it all while protecting the planet that we call home.